Fingerprints Music is a nationally-acclaimed, locally-focused independent record store in the East Village Arts District of Long Beach, CA.

Fingerprints Music is an 8,000-square-foot shrine to music and pop culture. Home to tens of thousands of new and used records, as well as new, used, and collectible CDs, cassette and 8-track tapes, and DVDs & Blurays, we pride ourselves on our hand-curated selection, ranging from hits to oddities and obscurities.
In addition to music and movies, we carry books, band and other merchandise, gifts, and much more, and it's all curated alongside one-of-a-kind collectibles and artworks. The setting is equal parts shopping, music museum, performance space, and gallery experience.
Since our 1992 beginnings, we've taken great pride in our history of providing a welcoming space and a receptive audience for over 25 years of intimate performances (usually with under 250 attendees) and events with some of our favorite artists; including international stars like Foo Fighters, Sparklehorse, Patti Smith, Brian Wilson, Lou Reed, Prophets of Rage, Wayne Coyne (of Flaming Lips), Damien Rice, Jack Johnson, Janelle Monet, Cage the Elephant, M. Ward, Jenny Lewis, fun. and both Rivers Cuomo and Weezer, as well as local heroes including Matt Costa, Cold War Kids, De Lux, The Moderates (now half.alive), Rival Sons, Korey Dane, & Sublime w/ Rome, among numerous others.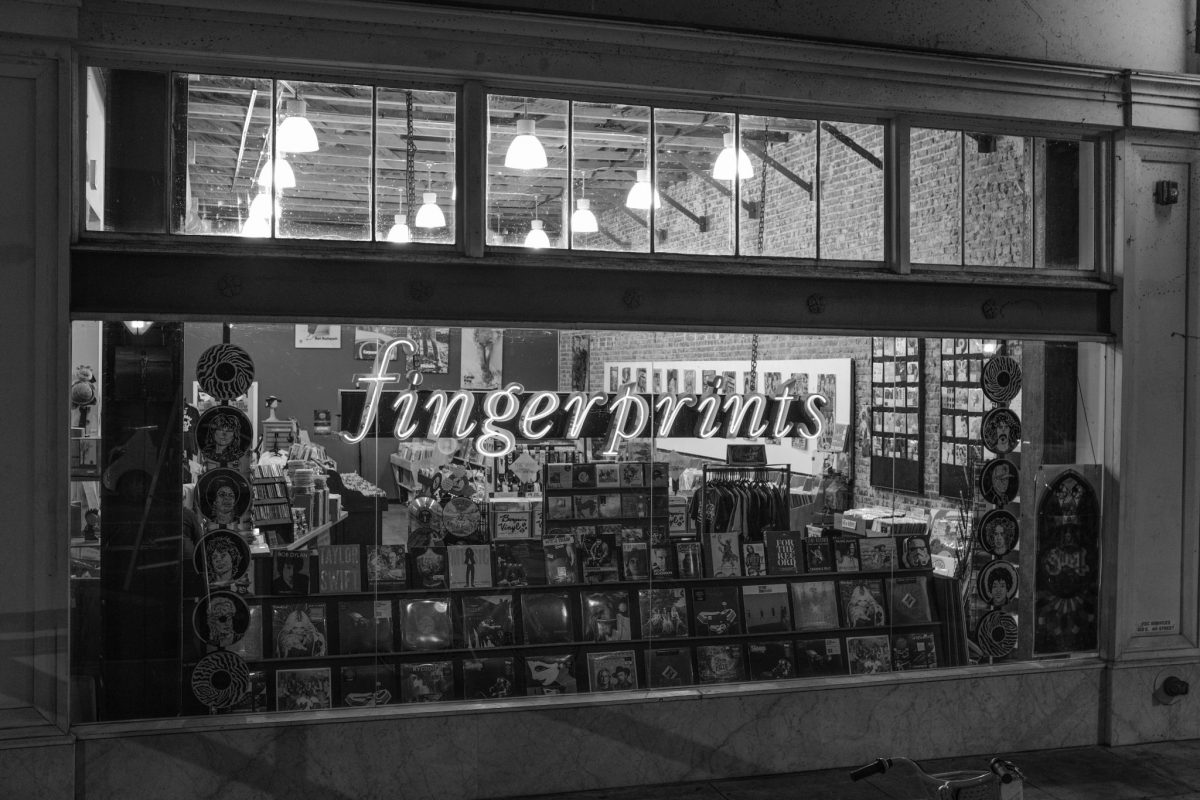 At Fingerprints Music, we are always interested in buying collections, especially album (LP) collections. In addition to LPs, we also buy collections of CD's, DVDs & BluRays, and are always ready to talk to you about your music collectibles and memorabilia. We would also be happy to talk about your books and posters, as well, but we can only buy them from selected categories. If you have a collection you're looking to re-home, please contact us to discuss the details and arrange a viewing.