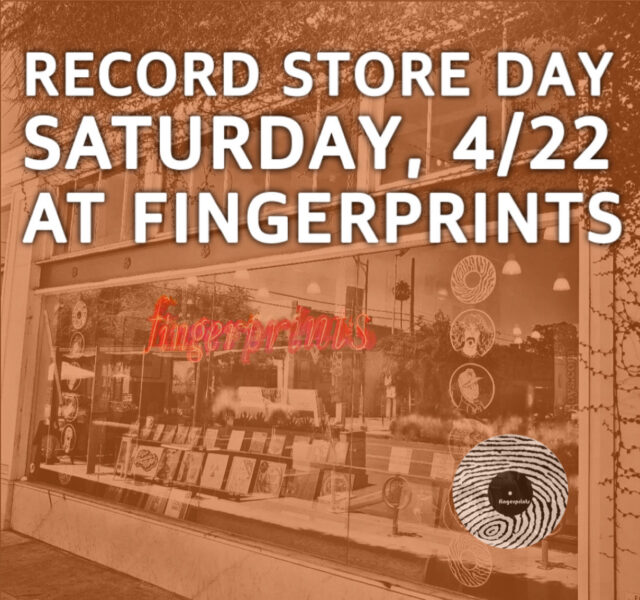 For Record Store Day (4/22/23) this year, we are once again using the Fingerprints Random Reservation Generator. What that means is we'll have you supply your contact info and a wishlist, then when the deadline hits, we'll put everyone into the app at random.org and they'll shoot us back a randomized list which we'll apply times to and then let everyone know. Rest assured we're going to do our best to get everyone an early slot, but as usual we've also ordered an unhealthy amount of stuff and should have lots of great titles into the afternoon (except The 1975, because they only made what feels like 15).
On Record Store Day, we'll give you back your list for fine-tuning, then when you're ready, we'll pull as much as we can from your list while you get to check out the bins. Several of you have expressed how excited you are that we're doing it this way again, it's been a bunch of adjusting and tweaking, but we think it's the most fair and efficient way we've come up with yet. To participate, all you have to do is sign up through THIS entry form- (deadline was 4/15 at midnight) and we will email you your confirmation and the link to our list asap. We will email you your timeslot after 4/16, when we've gotten all the confirmations and wishlists back. We will need your wishlist prior to being able to assign you a time slot.
– Appointments will be in 20 minute increments, though you're welcome to shop as long as you like.
– Appointments will begin at 8:00am, and you'll need to be here on time.
– We usually shoot to wrap up the appointments by 1:00pm to allow for open shopping, but we're going to update that this year, once we see how many of you are coming.
– Once you have your time you'll need to confirm it within 24 hours. For the first timers; everything is limited to one per person. Please be on time. Parking is gonna suck, but in a surprise move, the city has put the new street on hold so we can do this without looking like a construction zone. Send them a kind thought. We're also thinking about bringing in an artist or two, so keep your peeps on our socials for that announcement.
If you have any questions, please email us at fingerprints.rsd@gmail.com.