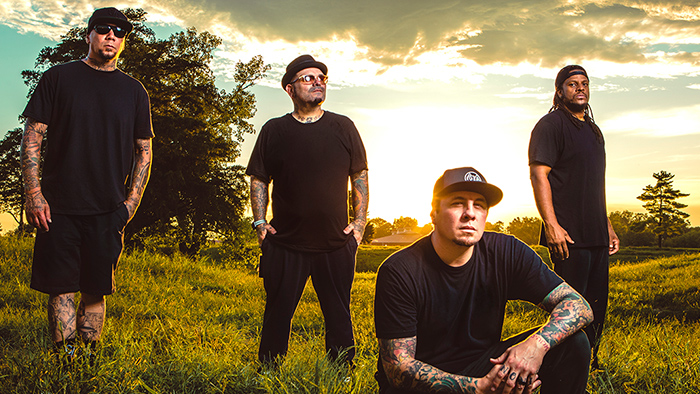 San Diego rock legends P.O.D. return with their latest album 'Circles' on November 16, and to celebrate, they're coming in to Fingerprints Music for a very special stripped-down performance and signing.
'Circles' sees P.O.D. expanding the horizons of their creative process with the help and new perspective on songwriting by masterful production duo Heavy. "We've always been so stubborn about writing with people" admits Sandoval, "So this time around we were a little bit vulnerable, we had an open mindset, it was like, let's just go with these guys, and let's show them what we've got." Continuing, "There's a lot of catchy stuff on this record, there are cool little things that Heavy were on top of, there's a lot more that's going on than just drums, bass, guitar, & vocals."
What resulted is a range of songs that wholly represent what P.O.D. is, "We've been doing this for 26 years, we're all veterans in this game now. We just want to play and write songs that we hope are relevant and catchy to a new audience – while at the same time, we're still being true to ourselves."
Circles is the next stage in P.O.D.'s evolution, that uniquely positions them above their contemporaries, an amalgamation of rock, reggae, punk, metal, and hip-hop influences, this new record is sure to rock the party for years to come.
Check out the album trailer for a taste of Circles, and to hear the guys talk about where the band is these days:
We are beyond excited to host P.O.D. for this very special stripped-down performance.
We've opened the guest list with pre-order of Circles either in person at the shop, or by calling 562.433.4996.